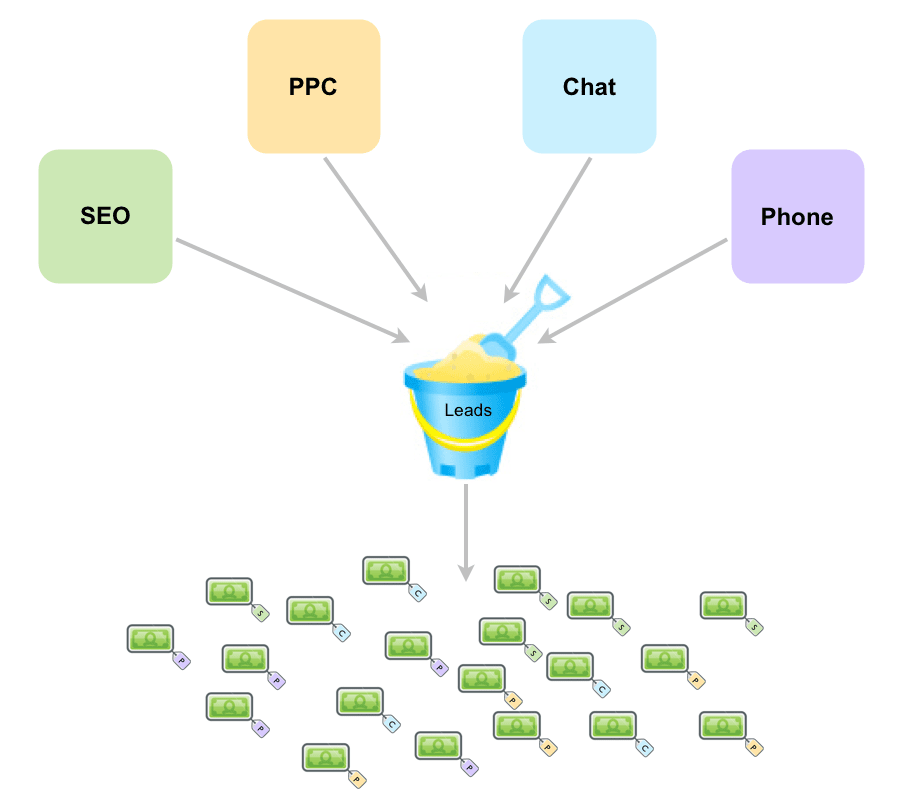 My team at PEER 1 Hosting obsesses over how to accurately track all of our sales leads back to it's original source, and have that data automatically populated in our CRM system Salesforce.com. Sources meaning Pay-per-click (PPC), banner ads, organic keywords (SEO), live chat, and phone call. As a marketer, you know how invaluable this data is for optimizing your efforts and spend. And as a web programmer or analyst, you know how difficult this is to accomplish.
Enter in Ramon Vawda, my developer guru. He's uncovered an 8 step methodology to setting up and tracking keywords back to multiple sources in Salesforce. Ryan Kelly covered this in detail in an article on Unbounce. He writes:
The holy grail for most marketers I talk to is being able to track a lead – or even a sale – all the way back to the original source keyword. If the marketer knew that, he or she could easily begin to understand what to focus on in terms of keyword targets for organic or paid search.

Are you running a bloated PPC campaign with dozens of ad groups, and hundreds or even thousands of keywords, not knowing which keyword drove the conversion, lead, or months later, the sale?

Are you using and paying for Salesforce, but have not taken the time to properly pipe in your AdWords or Google Analytics data?

Sounds like a no-brainer, but trust me – there are lots of companies out there with revenues in the tens of millions, or hundreds of millions, who are not doing this right.

Their PPC budgets are way into the six figures per month, and the license fees for Salesforce could probably pay for two or three employees in my company.
The article gets into some detail, but trust me, it's worth knowing or passing on to your web developer.
Rajan is the founder and Editor-in-Chief of BIG Marketing for Small Business. He's an award-winning marketing strategist who is passionate about branding, digital marketing and social media. He spent nearly a decade as the marketing executive at global IT firm Peer 1 Hosting and was instrumental in their explosive growth.